Small businesses can go through a lot of growing pains as they become more successful. Many start in a box room or shed, as the entrepreneur dreams of developing a solid income. One day, that isn't big enough anymore. Every successful business eventually outgrows the space where it started. Finding the right storage space for business is an important step, whether it will be used for products, files, equipment or other supplies.
When you need more space self storage can be an ideal solution. On the most practical level, it means your workspace is not cluttered with things you don't need often. But it offers more benefits than eliminating clutter and ensuring you aren't buried in an avalanche of merchandise or old files!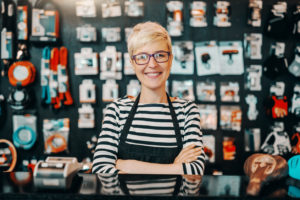 Benefits of Rental Storage Space for Business
In the early days of a business, successful new entrepreneurs often work in a way that isn't sustainable. To get the business going, we might work at night, on weekends and at every free moment we can grab. At that stage, having everything at home is convenient. But in the long term, we need healthy boundaries. If our home is full of merchandise, equipment or files, it is nearly impossible to maintain a good boundary between your work and your personal life.
Storing valuable merchandise and equipment away from your home also improves security. The items being stored benefit from the state of the art security measures the self storage unit uses. More importantly, your home is free of a major attraction for burglars. Thieves typically watch a space before striking, and if you are not seen moving products or equipment at your home, they have much less interest in it.
When a business grows beyond being workable from home, that can be a precarious moment. Keeping the cost of that first premises as low as possible can help ensure a business survives the leap from home-based to a real shopfront, industrial unit or office space. One solution is to find a small premises and rent storage space for business. This way you avoid paying premium rent for space you are actually using to store things.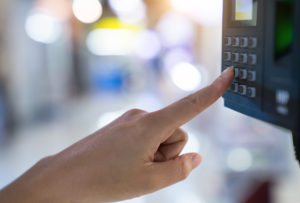 Who Can Rent a Self Storage Space?
A huge array of small businesses can benefit from self store rentals. Here are just some of them.
Tradespeople – Your equipment is vital – and valuable. It's also vulnerable if you store it in your van or home. A convenient self storage unit you can access on your schedule is a safer option.

Events Vendors and Caterers – Whether you sell food, crafts or anything else at events, you sometimes have weeks when you are between engagements. You need a secure, affordable storage option for those times.

Professionals – Solicitors, medical practitioners, accountants and other professionals have very sensitive files that must be kept for years after they are inactive. Paying premium rent to store these in your offices doesn't make sense when you can pay much less for secure self storage.
Retailers – Buying larger orders gives you a lower price per unit, but what are you going to do with the overstock? If you rent a self storage space, it's your own mini-warehouse on a scale you can afford.
With individually alarmed units, 24-hour CCTV, electronic access control and monitored alarms, Space Storage provides more comprehensive security than most small businesses can afford in their own premises. We also offer a 24-hour access option, moving trolleys and a large loading bay. Contact us today to learn how we can help your business expand while keeping costs as low as possible.