We've all been there – you go to pack away your latest clothing purchases only to realise they won't fit in the draw you're trying to stuff them in. Not only that, but there's no room in your wardrobe either. Unless your new jeans are going to spend their life on the floor, something is going to have to be done.
Obviously your first choice should be to clear out some of your current clothes. Especially if you have lots of clothes that you no longer wear, or that no longer fit you. These should go to charity, or if they're in poor condition, should be thrown out or recycled.
However, if you're still left with too many clothes. Here are our best tips for how to deal with storing them all.
Find New Storage Places
You might have already filled up the obvious places like your closets, and drawers, but you likely have plenty more spaces that you can store items. Try under your bed, or in your loft. If this is going to be a long term storage solution you'll need to think about packing these clothes up so they don't get damaged over time.
Use Awkward Spaces
The backs of your doors are perfect places to store some more clothes. What most people do is put hooks on doors to hang clothes from. However, something that's becoming more common these days is over door storage racks.
These are perfect for storing all your shoes, but also for placing boxes of accessories, scarves, or anything else that might be taking up space in your wardrobe or chest of drawers, freeing up vital space for your new clothes.
Most houses have awkward nooks and crannies that won't fit any wardrobes or chests. This doesn't mean these have to be wasted space though. Often you can fit attractive storage boxes or chests in these spaces.
You can also put closet rods or rails in these spaces without trying to fit a whole closet. This way you can still hang your clothes up.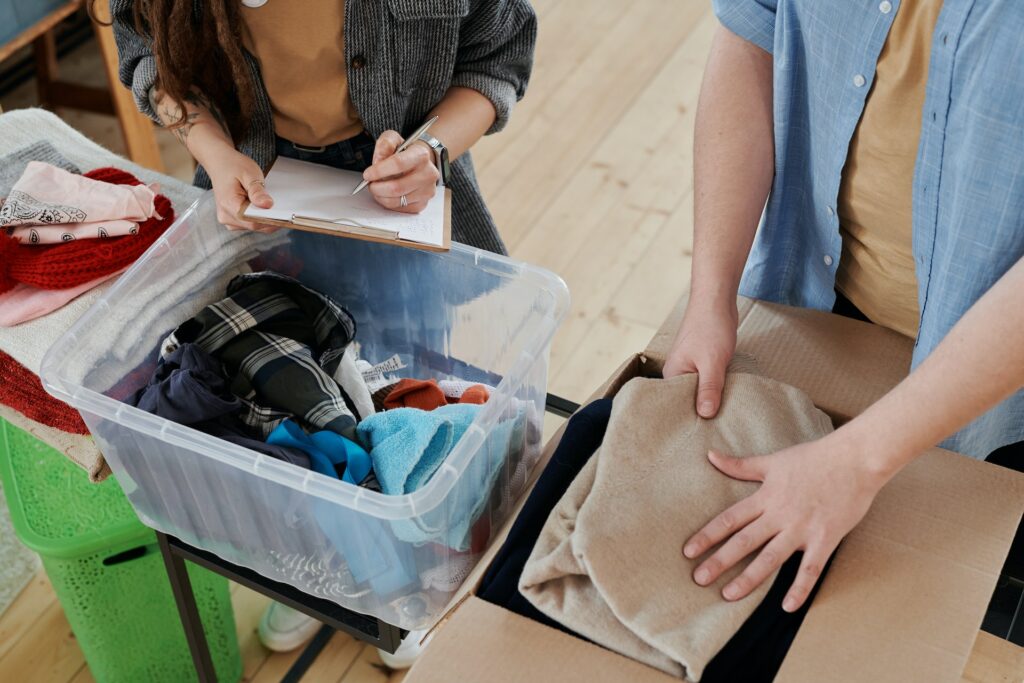 Use Self Storage
If you can't find any more space to fit your clothes, and you can't get rid of them, you can always use self storage.
At Space Self Storage we offer secure, clean, dry and temperature controlled storage, perfect for storing items of clothing.
It's easy to access your storage unit, making self storage a great solution for packing away your seasonal items and collecting them when you need them.
How to Store Clothes Properly
Ensure Clothing is Clean and Dry
Perfume and deodorant can damage your clothes if left on over time, so it's important to wash these off. But even more important is to make sure your clothes are fully dried before packing them away. You don't want to come back to find a mountain of mould all over your clothes.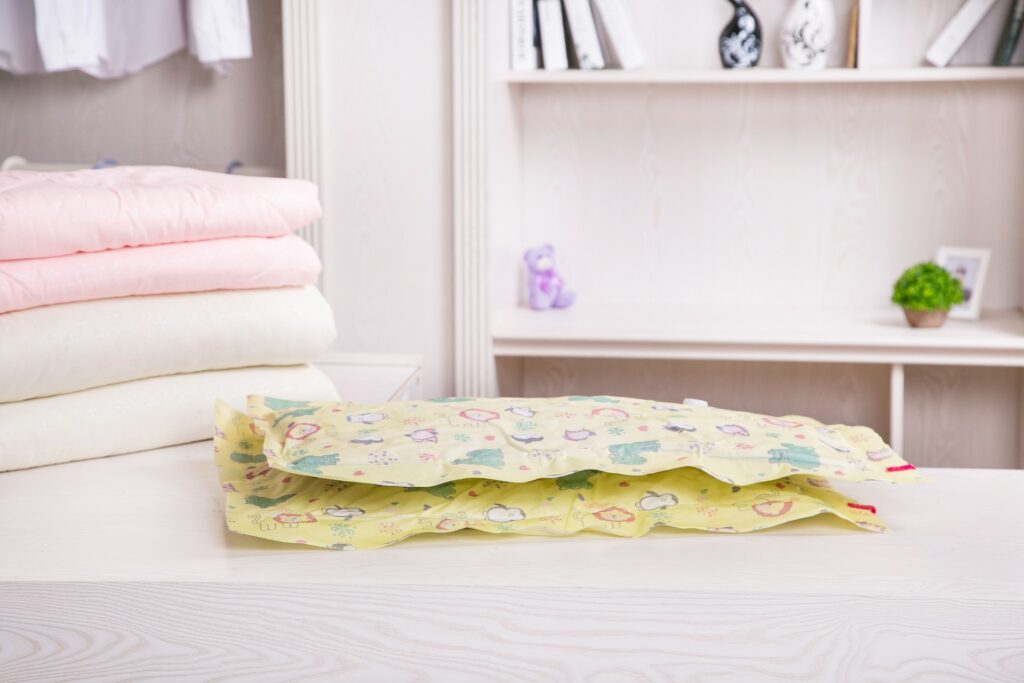 Use Vacuum Sealed Bags When Appropriate
Vacuum sealed bags are a great way to cut down on the amount of space that clothes take up, if you have a lot of clothes this can become a real space saver.
However, there are certain fabrics that don't do well in vacuum sealed bags, which brings us on to the next point.
Use Storage Boxes
There are many items of clothing that don't do well in vacuum bags, such as wool, fur, leather, and down. These items will lose their shape if stored in a vacuum bag too long.
Any items that have inserts to keep rigid shapes will also door poorly in vacuum bags, This includes hats, suits, and shoes.
As long as you have the space, you can't go very wrong with a storage box, whereas you can damage your clothes if you use a vacuum bag when it's not appropriate.
Label All Your Boxes
Labelling your boxes takes so little time but can save you so much frustration rummaging through all your boxes just to find the one thing you need.
Ensure You're Not Packing Moths Away
This probably isn't something you need to worry about unless you've had issues with moths in your current wardrobes. The last thing you want is to transport your moths to your storage unit and come back to find holes in all your clothes.
So those are our storage tips for when you have too many clothes, let us know if you have any other ideas, and if you need extra storage space, don't hesitate to get a free quote from Space Self Storage today.