Turning up to Dublin for the first time as a student can be an overwhelming experience, there's so much to do and see that it can be difficult to know where to begin.
To help get you started, we've put together a list of some great places to visit in Dublin for students.
We've also got your back when you need to store your stuff away for the holidays, with our special student storage offers.
Guinness Storehouse
One of the most famous tourist attractions in Dublin, and almost tailor made for students, is the Guinness Storehouse.
Here you can see where the famous black stuff has been made since 1759. You can take a tour that takes you through the history of Guinness and how it's created, before finishing off with a pint in the iconic Gravity Bar at the top of the factory that gives you panoramic views over Dublin.
Temple Bar
Once you've started your night off at the Guinness Storehouse you should head to Temple Bar to finish off your night.
This area is packed with tourists and the prices of drinks are vastly inflated compared to places nearby, so you may not want to finish your night here on a student budget. As one of Dublin's most lively areas you're sure to find a bar with a bit of atmosphere. However, for a lot of people one visit is enough before choosing a less touristy place for a drink.
Phoenix park
After a night on the town there's nothing more refreshing than a walk in a bit of nature. Luckily for students in Dublin you don't have to leave the city to reach a nature haven.
Phoenix park is the largest enclosed city park in Europe and even contains a herd of fallow deer. It's the perfect place to blow away the cobwebs from the night before.
Inside the park you'll also find a range of attractions including Dublin Zoo, the largest zoo in Ireland, and one of the most popular attractions in Dublin.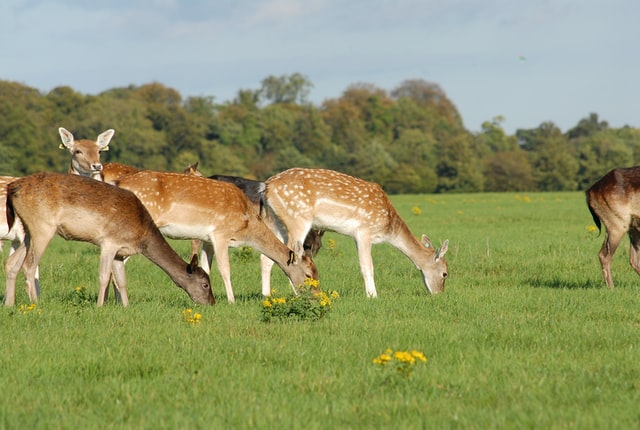 National botanic gardens
If you prefer gardens over parkland you should head to the National Botanic Gardens. This beautiful garden is free to enter and located just a few minutes away from our Glasnevin Self Storage facility.
The garden is open daily and you can see thousands of different plant species including some that are extinct in the wild.
The botanic gardens are famous for their exquisitely restored victorian style glasshouses, and are an oasis of calm away from the bustle of the city.
Marsh's library
This hidden-ish gem is located just by St Patrick's Cathedral and is a must visit for any book lover.
The entry price is cheap, but you can also buy a ticket for the Cathedral which will include entry to the library if you're planning on visiting both.
The library has remained pretty much unchanged for the last 300 years so gives off real Hogwarts vibes and is full of interesting stories and history. There are also plenty of tours and exhibitions running.
Wrapping Up
There's just a few ideas to get you started. Dublin has so many attractions that you're sure to find something to match your tastes.
As a student there's also a good chance that a self storage space could come in handy at some point. Whether you need a little bit of extra space, or a place to store your stuff when heading home for the holidays, we have a variety of storage options available. Check out our student storage service today and see how Space Self Storage can help you.