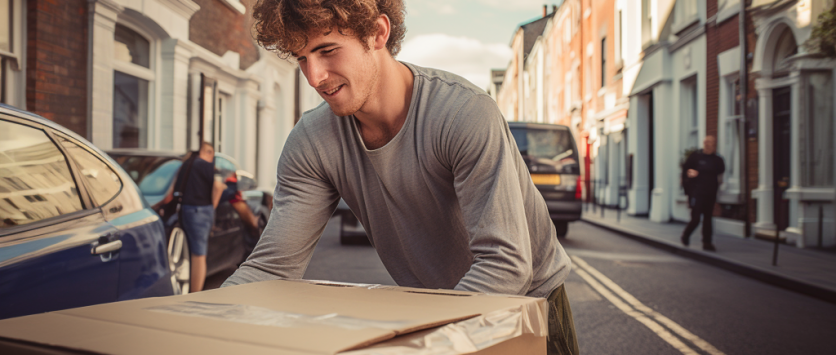 Ah, the life of a student! An exciting concoction of education, independence, and numerous possessions collected along the journey. With tight living quarters often being the norm, managing belongings – whether during term breaks, a year abroad, or shifting between accommodations – can pose a significant challenge.
Enter self storage, a place where students can securely stow their belongings during transitional periods or simply to declutter their living space. This guide will walk through the various facets of utilising self storage from a student's perspective.
Benefits Galore
Whether it's safeguarding your items during summer breaks or storing less frequently used belongings, like that bulky winter coat or sporting gear, self storage provides a safe and accessible solution. No more lugging items back home or inconveniencing friends with boxes stacked in their space! Plus, a clutter-free living environment is conducive for focused study sessions and maintaining a harmonious shared living scenario.
Choosing the Right Unit: Size and Type
Size matters when it comes to selecting a storage unit. Audit your belongings, categorising them by size and frequency of use, to determine the kind of space you'll need. Moreover, consider the type of items you'll be storing. Electronics, books, and clothing might require a climate-controlled unit to prevent damage from humidity or extreme temperatures, ensuring that your items remain in top-notch condition.
Budget-Friendly Solutions for the Budget-Conscious Student
Students often operate on tight budgets, making affordability key when selecting a storage unit. Explore various options and lookout for student discounts or promotional offers. Moreover, considering sharing a larger storage unit with friends can be a cost-effective solution, making storage economically viable even for the most budget-conscious student.
Packing
Effective packing is essential in safeguarding your belongings and maximising storage space. Use sturdy boxes, ensuring heavier items are placed in smaller boxes to prevent them from becoming unwieldy. Wrap fragile items securely and make use of packing peanuts or bubble wrap.
Labelling boxes clearly, especially marking those containing delicate items as "fragile", ensures easy retrieval and cautious handling during movement.
Security
Select a storage facility that prioritises the safety of your items, offering features like 24/7 surveillance, secure locks, and alarms. Access control systems, which permit entry only to authorised individuals, further bolster the security, ensuring your belongings are well-protected.
Accessibility
Consider the location of your storage unit. While facilities closer to city centres may offer heightened convenience, they might come with a steeper price tag. Balance cost against the frequency with which you'll need to access the unit. If regular access is not a requirement, opting for a unit slightly off the beaten path could prove to be a more economical choice.
Insurance
While we all hope for smooth sailing, it's wise to prepare for unforeseen circumstances. Ensure that your belongings are covered by a suitable insurance policy. Some storage facilities offer insurance options, or you might find that your items are covered under a parent's homeowners' policy. Either way, verifying this layer of protection is essential.
Freedom from Clutter and Stress
In essence, self storage provides a great solution for students to manage their belongings, whether navigating through transitions or simply aspiring for a clutter-free living space.
It offers the freedom to move, explore, and live adventurously without being bogged down by the physical weight of possessions. Moreover, it provides peace of mind, knowing that belongings are safe, secure, and accessible whenever they are needed.
Keep Learning
Being a student entails constant learning, not just academically, but in managing life, space, and belongings efficiently. Self storage can be a reliable ally on your journey, providing a secure space for possessions, offering the mental space to focus on what truly matters – the exciting journey of education and personal growth.
If you're a student in the Dublin area and would like to find out more about how we can help you, take a look at our student page for the different options available, or get in touch with us today!